White Fluffy Cloud
has taken out our previous server-based system and gives us 100% more functionality and speed coupled with the regulatory requirement we need for the FCA. With a customised process flow, connected web site and automated marketing features it is revolutionary to the business and allows us to expand easily. Easy to use, top end functionality without the cost. The telephony link up is great.

White Fluffy Cloud
provided a customised system which reflected our businesses processes. They created a daily call management tool which allows us to see on a separate screen the number of calls made by the team – this keeps the team competitive as they can monitor their own performance and improves motivation massively. Great ROI.

White Fluffy Cloud
realtime reporting enables me to see what's going on with the team and the job placements when I'm away abroad. Auto-feeding CV applications from our website into the CRM saves time and the integrated telephony helps both offices stay in touch.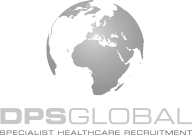 White Fluffy Cloud
enables me and my team to work from home providing us with a seamless system where we can all share information instantly, keeping us all up to date and informed. The VOIP phone system is brilliant as it gives callers the impression that we are all in one office instead of working remotely. We can each transfer calls between the team instantly without any delays or issues.

White Fluffy Cloud
helps us keep on top of things. We can send out quotes and keep track of all our current jobs. The built-in automated reminder feature enables annual boiler maintenance and gas safety certificate renewal reminders to trigger when they are due.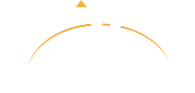 White Fluffy Cloud
has helped us to increase visibility and analyse our customer base more effectively by having all our information in one place. In terms of the price point, the costs to our business have proved to be exceptional value for money. The support team are very friendly and eager to help.

We needed to switch over from ACT database to a cloud based system. The functionality and flexibility of whifefluffy software fits our business and moving over from Act was painless. We like the simple and easy way we can navigate around the system and have the ability to segment contacts database easily by industry sector.
Having looked at a number of other solutions,
White Fluffy Cloud
offered the most straight-forward, easily understood and easy to implement option. The team now use the same universal cloud system to manage contacts and day to day activity such as email marketing campaigns. Contacts are easily grouped together to suit your own particular business

White Fluffy Cloud
has enabled us to keep a better record of clients and all the interaction we have with them. It has also helped me supply reports to our Board and our sponsors, enabling us to report on how many people we see, what sectors they come from and what type of businesses they operate.

We knew we needed a solution to merge data about journalists we were contacting. As a small agency we never dreamt we could have a database personalised for our use. Since we have found
White Fluffy Cloud
we can now concentrate on the important things.